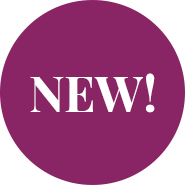 Realistic Glad Eye Flesh Dildo
Approved by leading medical experts
£
100% Money Back Guaranteed
Discreet packaging on all our items
Product Detail
Realistic Glad Eye Flesh Dildo
Flexible realistic dildo with double density for a skin touch effect. It is soft and supple to the touch like a real penis.
It has a strong suction cup at its base so you can place it on almost any smooth surface. Thanks to this suction cup, you can use it with your harness and transform it into a strap-on dildo.
Total height with suction cup: 14 cm . Maximum penetration length: 10 cm
Due to the intimate nature of this product we are unable to acccept returns
Please feel free to ask us any questions you may have about this product. We are always here to help you.
You can also email us:
questions@transformation.co.uk
SLP042
Realistic Glad Eye Flesh Dildo