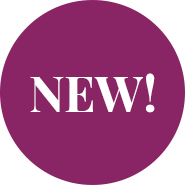 New Truely Feminine Realistic Silicone Mask
RPR £499.00
£299.00
Save £200.00
Approved by leading medical experts
£
100% Money Back Guaranteed
Discreet packaging on all our items
Product Detail
New Truely Feminine Realistic Silicone Mask
Experience the ultimate transformation with our exclusive Realistic Female Silicone Mask
The perfect choice for achieving an authentic and captivating female look and female disguise. Ideal for covering over beards and moustaches.
Handmade Super soft silicone, lifelike material allowing for a comfortable fit, while providing the ideal canvas for your makeup, allowing you to express your unique femininity and style effortlessly.
So go ahead explore and embody your desired female image.
This masks come open eyes, open mouth, ears and sewn in eyebrows. Meticulously crafted providing durability, while , ensuring they remain beautiful and functional throughout countless transformations. Discover the transformative power of our female masks, embody your femininity, and embrace your true identity.
Step into a world of female disguise empowerment and limitless self-expression. Supplied without a wig. See our choice of high quality wigs which will fit perfectly with this mask.
Due to the nature of this product and for hygeine purposes this item is sold as seen and is non refundable
Please feel free to ask us any questions you may have about this product. We are always here to help you.
You can also email us:
questions@transformation.co.uk
FDN792
New Truely Feminine Realistic Silicone Mask